Want a Quick Reference Guide to All the Primary Traits You'll Ever Need to Know?
If you are at all serious about learning handwriting analysis, then this is a tool that you'll need and love.
Introducing the....
201 Online Personality Trait Dictionary
Here's a guided video tour I put together for you to see exactly what you'll be getting with the 201:

Dear Friend,
Trying to be a handwriting analyst without a Personality Trait Dictionary is like trying to be a writer without an English dictionary. It's an invaluable tool for learning and just something you need in your arsenal until you're a seasoned veteran at this science.
I put this together to be the ultimate quick reference for graphologists or handwriting analysts.
You will learn how to identify any primary trait (and many secondaries), from low self-esteem to irritability, generosity, even sexual imagination, in seconds by searching the over 85 traits listed. Then get detailed multimedia information about each of them with supplementary text, audio, and video.
---
If you master these 85+ traits, you'll be
90% prepared

to analyze
any handwriting you catch a glimpse of with accuracy and confidence.
---
What's inside this new program:

Complete Primary Trait Dictionary with over 85 traits
Over 30 Video Lessons
Over 60 Audio Lessons by Faculty Members
Hundreds of Graphics and more.
---
"About My Crazy Guarantee"
---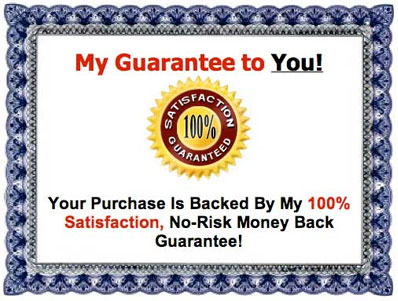 If you feel that you did not get 10 times your money worth I have to insist that you take your money back. It's that karma thing again. I offer the same guarantee on all my programs... even the ones that cost over a thousand dollars. Full money-back guarantee. That is why we've been the world's #1 handwriting website since 1996... integrity and happy customers.
My credit card company says I can only legally give a 365-day guarantee, so that's what I do. But if you EVER want a refund all you have to do is let us know. Although refunds or complaints are rare, I have hired one person to handle customer service; Eva Martinez. Her direct email is [email protected]. Just drop her an email and she will resolve your problem or issue a refund quickly, no questions asked.
---
---
Yes, I want to order the entire 201 Trait Dictionary course now and pay the discounted ONLINE price of just $97. I will watch, listen, and download the course using my computer. Nothing will be sent to me.
Plus I will have access to all the multi-media audio and video files to watch and listen to again and again. So, if I can only learn a few traits at a time, I can come back later and learn the rest - it's all right there on my computer, whenever I'm ready.
Plus, as a special bonus, I get a full 30 day free access into the level 100 online membership course which includes audio lessons, free reports, video clips, and even live tele-seminars.