Ready to make money with your handwriting analysis skills?
On this page, you can order the Complete Business Marketing System
created by Bart Baggett.

Turn your interest in handwriting analysis into your own profitable business.

Introducing the new 401 Business Marketing Home Study Program for Handwriting Experts and Aspiring Speakers




Dear Handwriting Analyst,
If you have ever dreamed of having the freedom and rewards of working for yourself? You can be the local authority on handwriting analysis in your home town. Now, is the right time to consider all the good reasons to open your own handwriting analysis business. This new level 401 is designed for the graduate or handwriting expert about to graduate and start your own business as a speaker, consultant, or analyst.
It is a rewarding and lucrative full or part time venture. Now, you can leverage the power of the Internet, your own business skills, and online video and audio tutorials to launch your own independent handwriting business.
"Thanks for a great course! I am enjoying my title of certified handwriting analyst!

The whole new world has opened up for me.

There is so much opportunity in this field"

--Mona Kulkarni (Bombay, India)
This newly updated Level 401 Professional Marketing System and Video Training on How to Become a Highly Paid Hiring Consultant is really 3 Courses combined into one turn-key business training course.
The 8 Part Hiring Consulting Training hosted by Bart Baggett. It features the complete system for hiring and consulting with business owners to help attract and hire the best employee. You can earn over $1399 per employee placed using this step-by-step system. This is sold separately for $999 or you can get it as part of this new 401 system.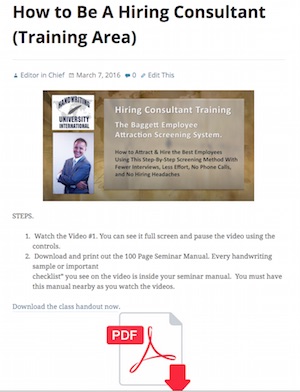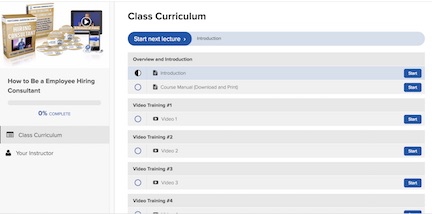 The 300+ page Marketing Manual, written by Bart Baggett. Iincludes 4-5 hours of information-packed audio (CDS or MP3). It features interviews and advice from more than one highly successful handwriting expert about business and marketing the business of consulting, speaking, and analyzing handwriting.

When you follow the system outlined here, you can succeed in earning $100-$500 per hour as a highly respected authority in the field of handwriting analysis.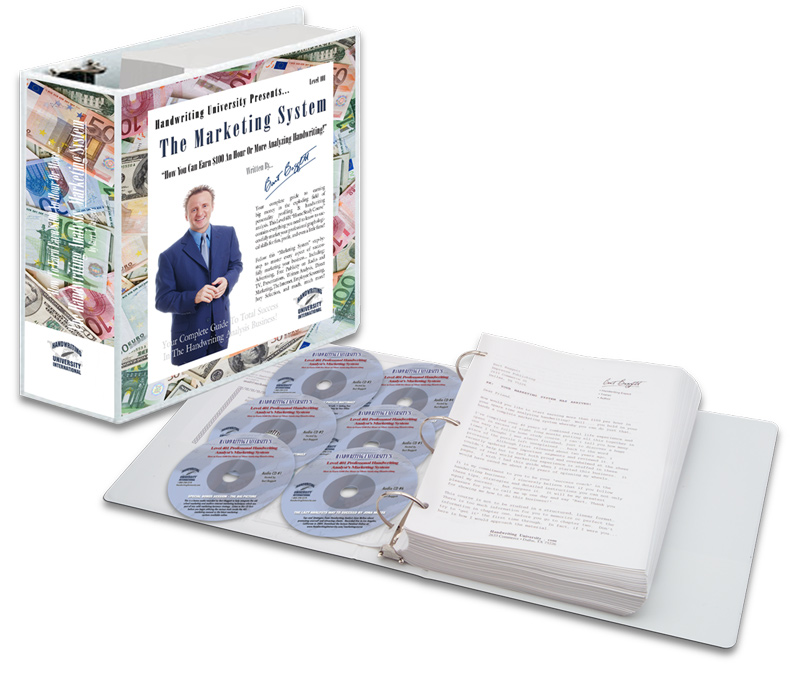 The Marketing Manual covers these essential topics.
6 Hours of Instructional Audio on CD:

Interviews of the country's most successful analysts. Learn their day-to-day operations and marketing methods.
Inside Secrets on making money from every angle of your handwriting business -- newspapers, lawyers, corporations, lectures, parties, magazines, and even radio interviews!
Special interview with Phyllis Mattingly about Document Examining, Jury Screening, Public Speaking, and lots more!
New lecture "Lazy Way to Success teaching in-home Seminars".
Screenshot of the ONLINE Version so you can listen or dowload the
content from your computer, phone, ipad, or any tablet. Instant access, worldwide.
The Classic Marketing 300+ Page Binder Includes:
Section 1
Introduction by Bart Baggett Conversations with Phyllis Mattingly
Section 2
Live In-Person Handwriting Analysis for Entertainment
How to get booked at a party, batmizvah, happy hour, or any other social function.
Section 3
Writing and Preparing A Comprehensive Written Analysis.
Section 4
Computer Software Grapho 2.0
Section 5
How to Successfully Market Handwriting Seminars and classes. How You Can Give Lectures and Speeches.
Section 6
Everything You Need to Deliver a World Class Presentation, Speech, or Seminar and Have the Audience Begging for More.
Section 7
How to Double Your Income Selling Products Wherever You Go.
Section 8
How to Get Thousands of Dollars
in Free Publicity Through the Print Media
Section 9
How to Get booked on radio shows. Get curious paying customers calling you and sound like a pro from the very first interview.
Section 10
Complete Transcript of Radio Interview on WATR-AM
Section 11
Advertising: How to (and how not to) Advertise Your Handwriting Business
Section 12
Personnel Selection: How to get the job of screening applicants for corporations and small businesses.
Section 13
How to Create Sales and Advertising That Really Sells.
Samples of business cards, brochures, and flyers for you to "borrow."
Section 14
Making Money on the Internet
Section 15
Misc Section: Handwriting Samples, Exhibits, Jury Screening, Selecting Tenants, etc.
Bonus Sections and Transcripts
Grapho-Therapy Top 10 Questions
How to Say Negative Traits in a Good Way
How to Create a $650 Written Report
Marketing Roundtable Transcripts and Audio Discussions Recorded Live at the Annual Conference
Marketing Lessons covering topics such as increasing traffic to your website, tracking, Google Per Click, Google Analytics and more.
Video Tutorials for Marketing Your Handwriting Analysis Business
Current blog entries and online access to freshly recorded video tutorials (with online access version only)
Special Sections in the above sections:
How to get FREE Publicity from newspapers and magazines. This report alone can help recoup your entire investment in this program. Includes over 15 actual articles and press releases for you to model and study so you can start writing your own.
How to Successfully Market and Teach Handwriting Seminars. This includes handouts, flyers, class outlines, and even the option of teaching a certification course in your home town.
How Not To Waste A Nickel on $10,000 Worth of Advertising! Ads That Work and Don't Work - This Special Report that will save you thousands of dollars marketing your new business. This will show you how to use advertising to fuel your new business in every detail...step by step. Which ads to place, which publications, word for word ad copy, and the single most costly common mistake to avoid at all costs when advertising.
How to get hired by corporations - Special Report.
How To Get Booked at A Party, Bar Mitzvah, Happy Hour or Any other Social Function for Fun and Profit.
How to prepare and deliver a comprehensive written analysis.
How to give a radio or newspaper interview. Actual transcript of a radio interview to guide you on how to field questions from the media and come out looking like a saint!
Jury Screening and working with lawyers.
The entire Audio section and 300+ Page PDF manual is available for online delivery in MP3 / PDF format. Order now using the "online access" option and , be reading and listening in the next ten minutes.
The Grapho Web 2.0 Software for Professional Written Analysis. Created by Bart Baggett this software assist you in creating a written report in minutes, not hours. The software generates a 4 pages written analysis using the writer's first name and key traits in an easy to read, report format. You, the analysts, input the key traits and then edit to perfection in any word processing program. It also includes an exclusive software program so you can create 4-8 page written analyses in under 20 minutes. Perfect for those long comprehensive analyses for which you charge $100-$600 or each. This software is available using a password protected website, so you an use it with a PC or MAC.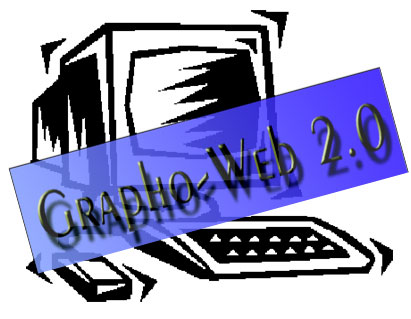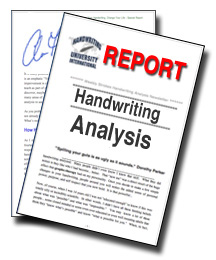 "I recently charged $600 to an international business man
for such a report on his x-wife. He was very pleased.
My total time using the program was under 90 minutes to
generate a 8 page report with customization."
Grapho-Web 2.0 Handwriting Analysis Tool for Customized Written Handwriting Analysis Reports. (For all computer platforms).

(Note: The Grapho 1.0 and Grapho-Web 2.0 computer programs are NOT SOLD separately. It is Bart's belief that anyone attempting to earn a living selling handwriting analysis, and who also desires the computer program to increase his/ her income, NEEDS the information in the marketing course as well... it is substantially unique and valuable, even to an already successful handwriting analyst. Therefore he would be doing them a disservice by selling the program separately. At this time, in order to get the Grapho 1.0 or Grapho-Web 2.0 program, you must invest into the entire Marketing program. Remember, you have a one-year unconditional satisfaction guarantee.)

How You Can Be Booked Solid as the Guest Speaker at Clubs and organizations in your home town, Get A Standing Ovation Every Time, and Take Home a Pocket Full of Cash From Every Lecture!
This professional marketing program is for the person who:

Who wants to earn $100 - $500 or more per hour analyzing handwriting.

Who is interested in working for himself/ herself as an entrepreneur, speaker, and consultant.

Who enjoys interacting with people and changing lives through handwriting analysis and consulting.

Who loves handwriting analysis but has not figured out a way to make real money doing it or speaking about it to groups, be on TV, or become a local authority on the topic.
" I not only got my Valentines article accepted, I HAVE MY OWN WEEKLY COLUMN! It was so great, I just sat down and the editor told me he had been looking for something like this for awhile; and I just dropped it into his lap! Thanks so much for your course and the info on how to get published and make money at this. By the way, I'll get $50 for each article! I won't get rich, but it's a great start considering I just got my certificate last week! Thanks again for everything! My life has truly changed for the better! Keeping my t-bars high!
-- Tracy Wilson

"The marketing course has created lots of enthusiasm in me. It really inspired me because it clearly illustrates all the options available in this field and I am so excited about trying them all!" -- Jackie Ahmadzadeh, Odessa, TX
---

1. I am an enrolled student in the Standard Level Home Study course,
but do not own the 401 Professional Marketing Course, sign me up for this amazing program!

2. This course is self-study and does not include admission into the twice per month Marketing Mastermind Program. That program is application only and you must call the USA office to apply for membership.

P.S. If you are are internet savvy and you have the ability to listen to the mp3 files and download the entire PDF manual and the mp3 files from our online site, consider ordering this 401 course entirely online and save money and zero dollars for shipping fees (since we don't ship it to you, you will access the course online.)

In fact, our entire training program from the 101, 201, 301, 401, and even our Marketing Mastermind interactive community is now available to students worldwide with no shipping fees , no printing fees, and instant access using the latest online course software.

More about the Level 401 Professional Marketing Program

Here is what is included: . The 300+ page Marketing Manual, 5 CDs and the Grapho-Web 2.0 Handwriting Analysis Tool

"The How to Make Over $100 Per Hour Analyzing Handwriting Marketing System"
The Professional Marketing System Is Really Three Courses Rolled Into One...
LEVEL 401 HANDWRITING EXPERT SELF-MARKETING
PROGRAM INVESTMENT:
We no longer sell the "shipped to your door" version.
actual CDs and 300 page printed course.
All the most current updated modules are online access with the
written report generator calle the Grapho-Web 2.0 is 100% online. .


NOTE: For information about using our Secure On-line Ordering System, shipping,
international orders, and alternative ordering methods, please read additional order information.
Questions? Call ourInternational Headquarters:
1-800-398-2278

| More Comments and Testimonials |
Handwriting University is the World Leader in Handwriting Analysis Training & Certification

Handwriting University International Headquarters
15233 Ventura Blvd Fifth floor
Los Angeles, CA 91403
Office Hours M-F 9am-6pm
Tech Support Hours M-F 9am-5pm West Coast Time
+1-310-684-3489 Extension 3
Questions about Enrollment, Products, or Courses
+1-310-684-3489 Extension 2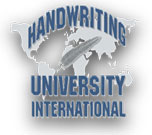 ---