This is a unique tele-class that Handwriting Univeristy FACULTY hosts each month – just for Silver and Gold Members. This tele-class will be aimed more towards answering questions that you may have about handwriting analysis and to walk you through analyzing your own handwriting sample. This recording starts the "content" about minute 20, as there were some technical challenges with the phone bridge.
Event Information:
[divider_title title="Replay Available" heading=h4]
Sample Gallery:
---
---
Upload a handwriting sample here (jpeg, gif, or png).
You must be registered and logged in to upload images.
---
Are you Certified Yet?

Submit those 21 test and sit for you exams. You can start the Mastery Program now, but you can't complete it until you are Certified in the 301 program.

Now Accepting Applications for the Pilot Program !


Evaluated Traits & Complex Trait Combining
Trauma and Injuries
Detecting the Gender of an Unborn Child
Advanced Grapho-therapy Through Trait Combining
Using Handwriting Analysis in hiring, interviewing, and counseling

Become certified as a Master Level Handwriting Analysts
discover never-before-taught advanced analysis & Grapho-therapy
techniques now available through this new Advanced Course.

You must apply to be part of the Pilot Program
Mastery Level Certification Course.
---
Samples from Lianne, email your sample to [email protected]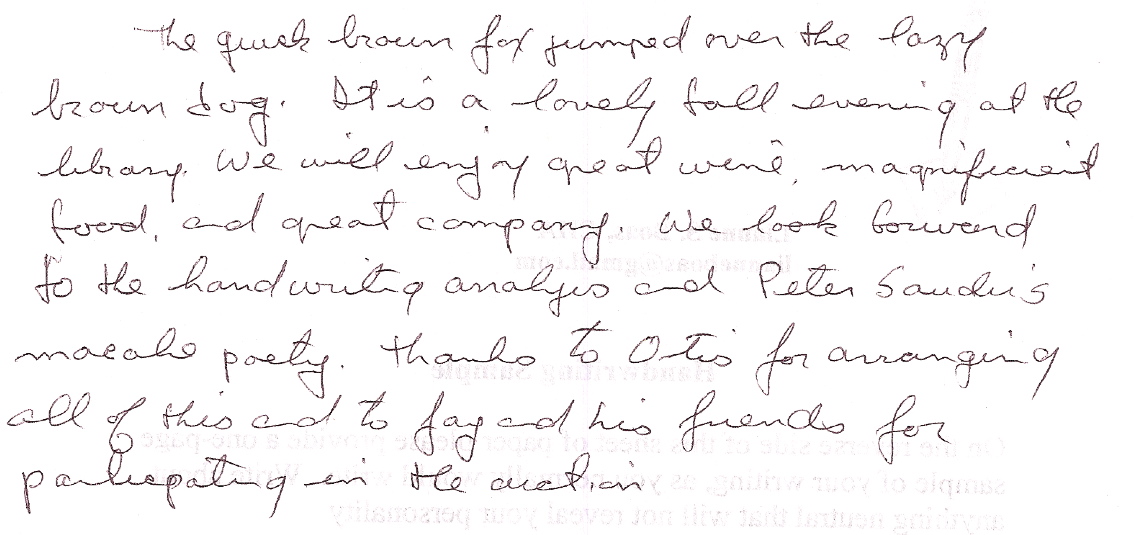 Elizabeth