US SUPREME COURT DECISIONS REGARDING
HANDWRITING AS FORENSIC EVIDENCE OR TOOLS FOR EMPLOYEE SCREENING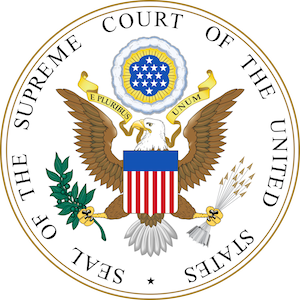 In 1973 the Supreme Court held that the Fourth Amendment is not violated by a compelled production of 'physical characteristics' that are constantly exposed to the public. The court stated: "Handwriting, like speech, is repeatedly shown to the public and there is no more expectation of privacy in the physical characteristics of a person's script than there is in the tone of his voice."
(United States v Mara, 410 U.S. 19, 41 LW 4185 (1973)
In another case, the Supreme Court held that the physical characteristics of a person's voice or handwriting or facial characteristics, being constantly exposed to the public view, are not within the protection of the Fourth Amendment.
(United States v Dionisio, 410 U.S. 1, 41 LW 4180 (1973)
The Supreme Court also held that the complied production of handwriting exemplars does not violate the Fifth Amendment privilege against self-incrimination. Moreover, the court stated: "A mere handwriting exemplar, in contrast to the content of what is written, like the words or body itself, is an identifying characteristic outside (Fifth Amendment) protection."
(Gilbert v California, 388 U.S. 263 (1967)
Yet another ruling: "Handwriting is behavior in public – no intrusion into privacy." (United States v Sydney W. Rosinsky, FR.P249,F2d No. 2, March 7, 1977)
Excerpt taken from letter written by the Equal Employment Opportunity Commission, Washington, D.C. 20606

"Under Title VII of the Civil Rights Act of 1964, as amended, Graphoanalysis (Handwriting Analysis) or any other employee selection procedure may be used, as long as such a procedure has no adverse impact on a particular group of applicants."
Download PDF file for your own use.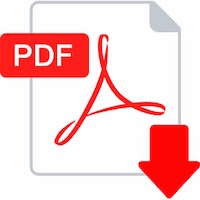 ------------ Special Newsletter Reader Offer ------------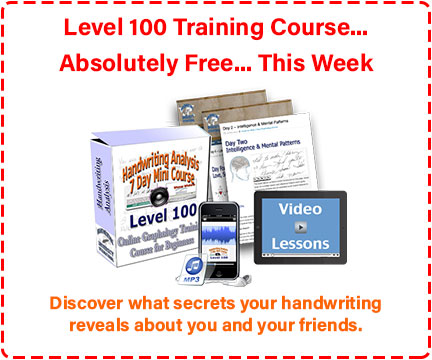 Visit the discount page now.