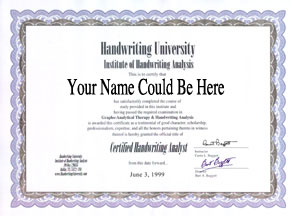 Congratulations. You have completed the Basic Handwriting Analysis 101 Course.
The next step in your journey of full comprehension of the personality profiling tools inside handwriting is the Level 201 online trait dictionary & the 301 Certification Level Course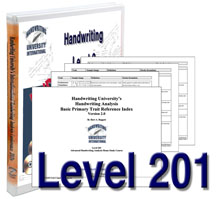 This is an interactive online audio dictionary with 99+ traits, which is over 40 NEW TRAITS and more in depth explanation of all the traits through seminar clips, video lessons, and articles.
Ready for the Big Course?

If you upgrade to the Certification Level 301 course  you can take $100 Off our current lowest price, because you have already invested in the Handwriting 101 course.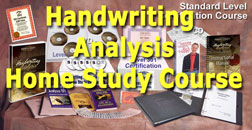 Whether you order through our Los Angeles office or any one of our local Authorized Mentors and Re-sellers… you will not have to pay retail. 
http://handwritinguniversity.com/products/201/  <— Order the 201 here
http://www.myhandwriting.com/learn/hwcertco.html  <—- Enroll into the Certification Course Here
Just visit the page above to talk to an Authorized Trainer who can help mentor you in person or via Skype and even attend local class in your area. Also, All Authorized Trainers are able to sell the courses in the local currency.  This also might help you save in shipping and import taxes.

Get Certified as a Handwriting Expert through our Certification Level Home Study Course.
Remember, you can also purchase the level 201, then later, upgrade to the Certification course, at a later date. Just discuss what courses you already own when you call your local Authorized Trainer or enroll through our International Headquarters.

------------ Special Newsletter Reader Offer ------------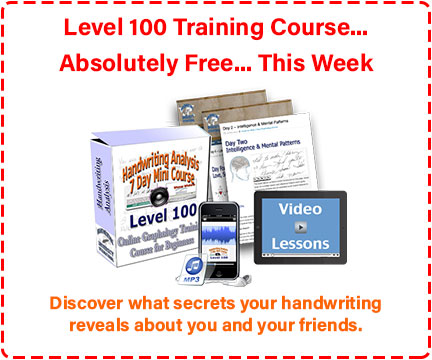 Visit the discount page now.