If you have ever heard a skeptic say handwriting analysis is a bunch of crap, hookey, hogwash and pure waste of time… you might appreciate this video.  Real scholars have spent years learning the dozens of strokes, meanings, and combinations with make graphology accurate… and a few arrogant screwballs come along and ruin it for the rest of us.
Please leave a comment about this video…is a bit harsh?  True or False?
And,  don't be a lazy amateur… get Certified and come celebrate at the annual handwriting analysis conference. Tickets go on sale April 26th and you must be enrolled into the Certification Course to RSVP in the early bird discount range.  Call for details 1-800-398-2278
------------ Special Newsletter Reader Offer ------------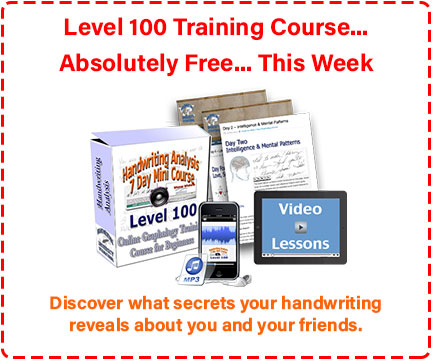 Visit the discount page now.

Are you not enrolled into the Certification Course. You can now get enrolled and finance both your conference ticket and your home study course up to four months! That is less than $166 a month to get certified. Read more here and call our office today to get started. 1-310-684-3489 ext 2
http://myhandwriting.com/learn/hwcertco.html