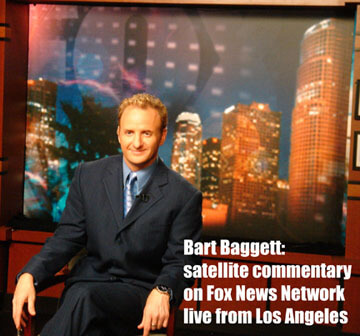 FEATURE STORY :
What Does a Triangle in the "Y" Loop Really Mean?
By Bart Baggett
President, Handwriting University
Everyone's always asking about strokes that aren't in the book. So, here's one you might find interesting to know and even challenging to interpret. It has to do with sexual issues and sexual perversions that can sometimes be detected in the lower loops of the letter "y."
Listen to this lecture from the Level 301: Handwriting Analysis Certification Course as Bart Baggett discusses the definition of sexual perversion. Plus, learn how you can interpret the triangle stroke found in the "y" loop with greater success.
This trait doesn't always mean someone is wild in bed; several other strokes can change the meaning of this one, making it a challenge for most handwriting experts to analyze. And, the latest research (not in the audio) indicates that the author might have bi- tendencies. or at minimum perceives their sexual appetite as kinky or abnormal (to their own standards)…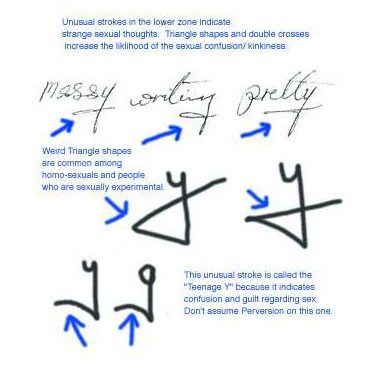 And, the latest research (not in the audio) indicate that the author might have bisexual tendencies or thoughts. Hmmm. Let me explain.
You will also want to listen for the difference between the triangle loop and the lower stroke of the "y" which indicates persistence…
Play the audio and follow along with the pictures. I will open in new window.
Your user agent does not support the HTML5 Audio element.
https://s3.amazonaws.com/instantaudiofiles/audiofiletriangeYlecturemp3.mp3
------------ Special Newsletter Reader Offer ------------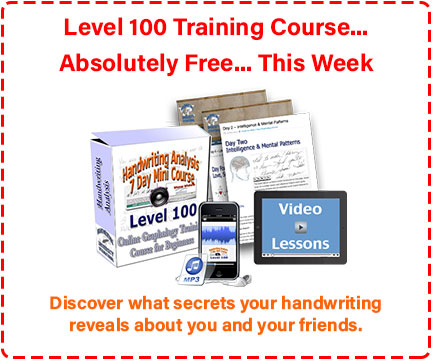 Visit the discount page now.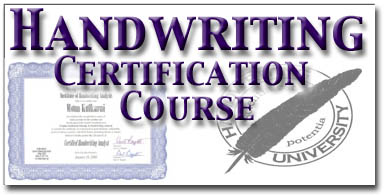 This audio clip is one small section of our entire CD/DVD home study course.
Visit this link to order the entire seminar on CD and DVD
Here is the "y" chart for your reference, a few samples of a triangle "y" loop and the graphodeck card for Persistence….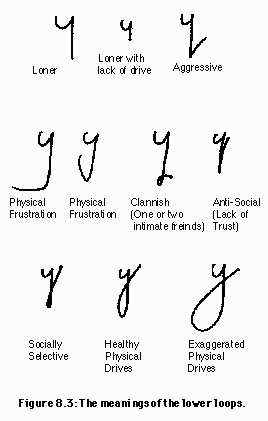 Below are some other traits found in the lower loop of the letter "y" pertaining to sexuality.
---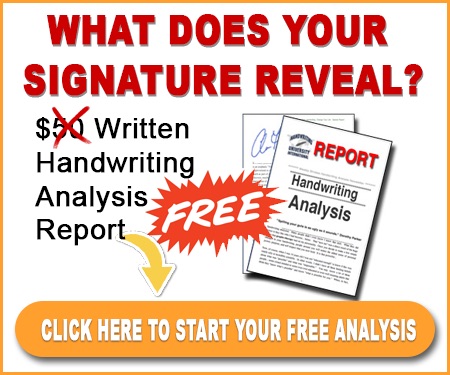 Included:

17-36 Video Lectures Recorded Live at Certification Level Seminars
17 Hours of Classroom Instruction via Mp3 files
Dr. Ray Walker's Course Certification Textbook
100% online access and live private tutoring/li>
Click the icon below to see more.
---