Video: What Makes All Relationships Fail?
The importance of resentment in Stacked Traits Such as Jealousy, Determination, and Grudge Bearer.
Secrets to Trait Stacking in Handwriting Analysis part 2 of Video 4.
11 Minute Clip of Mastery Level 501 Advanced Course by Bart Baggett.
Contents: Secret of Primary Traits versus?
Trait stacking. This is advanced handwriting analysis.
This is not for beginners. Part of a 26 video DVD program.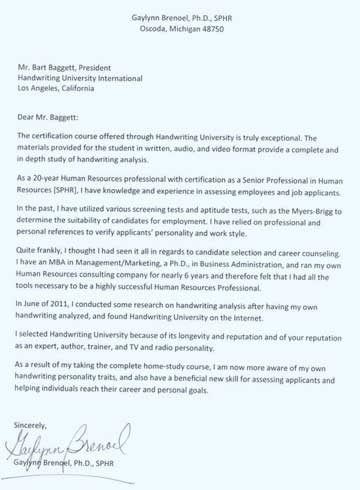 Telephone 310-684-3489 Ext 2