Have you ever recommended someone raise their t-bar
in order to boost their self-esteem?
Well, if you've been around handwriting analysis for very long,
you have heard this as one of the first and most effective
simple tricks to change your life, by changing your handwriting.
In today's newsletter, I have am giving you two BONUS items… a 8 minute
video and a 34 minute bonus mp3 download.
As you know, Handwriting University has more fans and graduates
in India, that any other country.  Last time I was there, I noticed a
special "grapho-therapy" font they use in the brochures for live
events around Bangalore.  See the image here: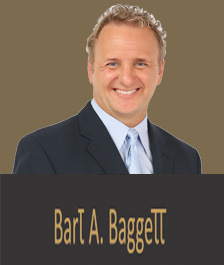 Notice the capital
T in my first and last name.
This was found on a brochure congratulating the many graduates in one of the
many handwriting programs hosted in India through the Handwriting Institute of India.
I mention this because despite the simplicity of this simple suggestions…
lives are profoundly changed by noticing and addressing your issues as
revealed in the lower case letter t.
Todays NEW VIDEO lesson was filmed in Bangalore India many years ago
and focuses on the simple process for explaining the
Issue of self-esteem to anyone.   This is a great video for anyone
who teaches, trains, or want to improve your ability to explain
a personality trait to a person you are analyzing.
Take 8 minutes and watch this short video clip on the letter t
to use the trait name and a proper metaphor.
But, before you push play grab a piece of your own handwriting and
write the sentence shown in the first 20 seconds. Then,
follow along asking yourself if your t-bar is high enough.
This never before released video describes why beginner's fail to capture
the "essence" of someone's personality. Listing
trait names is the key to not getting a "wow" response.
Think not only  in FACTS and TRAITS, but in articulate stories and metaphors.
"How to Use Metaphors & Stories To Make
People Understand Your Handwriting Analysis with Clarity"
Today, I found a very special recording about the concept of analyzing handwriting using metaphors and stories…
instead of just the boring words with no flashy stories.
You can download this 34 minute MP3 lecture here, as a free gift.
Click here to save money on Handwriting University's Certification Course