Listen to the introduction audio above. Then scroll down for a short written lesson, an extended live audio recorded at a recent live conference, and handwriting samples taken from my best selling relationship book.

-Bart Baggett
.
LESSON
.
The lower zone of handwriting; the lines that fall below the line tend to deal with the physical realm. This of course includes sex drives as it is one of the most primal yet complex physical drives we have.
Listen as Bart and Curt talk about the y and g loops and apply this to sex, love, relationships and trust. Extended long y loops indicates a strong physical drive. Wide or malformed y-loops indicates imagination and experimentation in the physical realm. No loop means a person usually likes to spend time alone. You'll have to look at the y's that do have loops or their g loops to find out more about their sexual nature.
You can always learn advanced concepts from our Home Study Courses about evaluating and combining traits to be even more accurate when discussing the lower zones.
http://myhandwriting.com/order/catalog.html
.
SAMPLES
.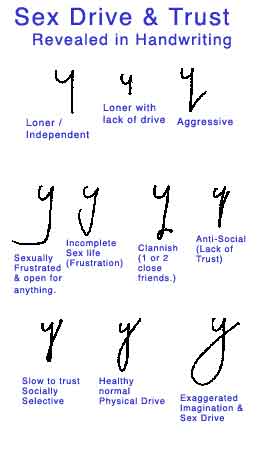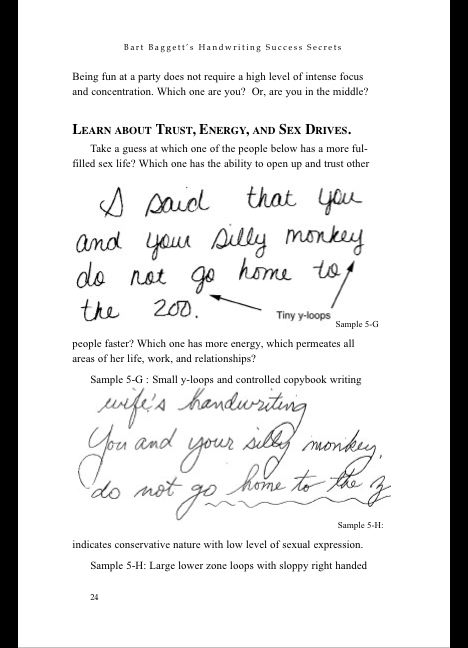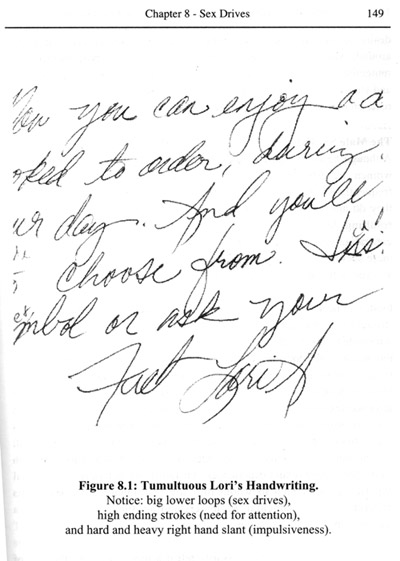 .
AUDIO
.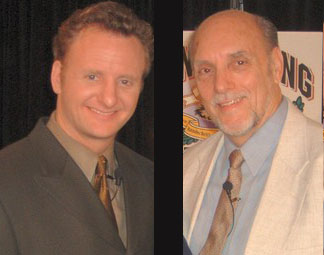 Bart Baggett and Curt Baggett
.
"Love, Sex and Relationships"
Today's audio file was taken directly from the 14 CD Level 301 Certification Home Study Course which was recorded live at a recent Handwriting University International Conference. You will learn even more of the characteristics when you enroll in the 101 Level Handwriting Analysis Course.
GO BACK TO THE INDEX FOR DAY 5.
http://handwritinguniversity.com/members/category/level100/page/2/
.
BONUS MATERIAL AND SUGGESTED PROGRAMS
.
101 Handwriting Analysis Course

This program has everything you need to get started as a handwriting analyst and can be downloaded electronically or shipped with everything you see here.
Anne Veres

"I have changed my own life, first of all, by improving my self esteem. I'm afraid to think of where I would be if hadn't discovered that – not in a good place. Now I feel like I'm in a great place!"
©2016 by Bart A. Baggett & Handwriting University International All Rights Reserved