Today's newsletter video contains a few nuggets of wisdom which can change your life.  It was recorded live at the 2010 handwriting conference in Las Vegas, and graphics were added by our top-notch editors to make the lecture easy to watch and learn from.  This is the world premiere of this video.
Plus, Bart even shows Sarah Palin's handwriting.   Is she a success?  A failure… a fool?  Do you have more success traits that her.

------------ Special Newsletter Reader Offer ------------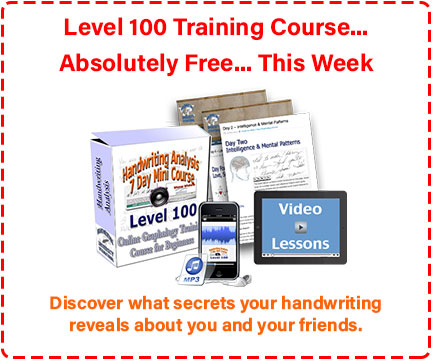 Visit the discount page now.

Whether or not you have read Bart's book Success Secrets of the Rich & Happy, this video is an excellent quick summary of the key traits his research reveals predicts success or failure in people.
Look for these traits and more in your own handwriting as you watch the video:
Enthusiasm
High Goals / High Esteem
Persistence & Determination
Desire for Responsibility
Video 1:

Video 2:

Buy and read Success Secrets of the Rich and Happy – 435 pages by Bart Baggett