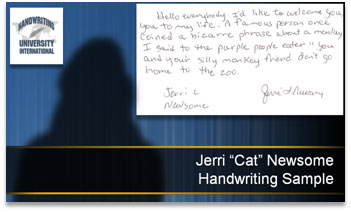 This month's "Handwriting Analysis Interview" has arrived. Please give yourself some time to review the handwriting samples shown on yesterday's post before you watch today's interview video. If you are a student or expert in handwriting analysis, you will learn more by viewing the handwriting samples and answering the questions first.
If you're ready, then let's meet Jerri Newsome.
Video Interview:
Jerri "Cat" Newsome – Questions for the Handwriting Analysis student
1. On a scale of 1 to 10, describe her self-esteem and how it affects her success in life?
2. Do you feel she would be revengeful if her relationship went south?
3. Is her temper controlled, out-of-control, or non-existent?
4. What are her biggest fears or defenses, and how do they affect her success in life?
5. How would her best friend describe her? (Examples: defiant, kind-hearted, generous, defensive, stubborn, cruel, mean-spirited, playful…)
6. What is her level of intelligence? Book smart or street smart?
7. What grapho-therapy suggestions would you make to Jerri in order to improve her life?
8. Describe her relationship with men and how this affects her ability to choose a competent partner.
9. Are her mood and emotional temperament even-keeled, moody, or unpredictable?
10. Would she describe herself as bitchy or kind-hearted or neither?
11. Is she paranoid or distrusting of men?
Jerri "Cat" Newsome – Print Handwriting Sample 1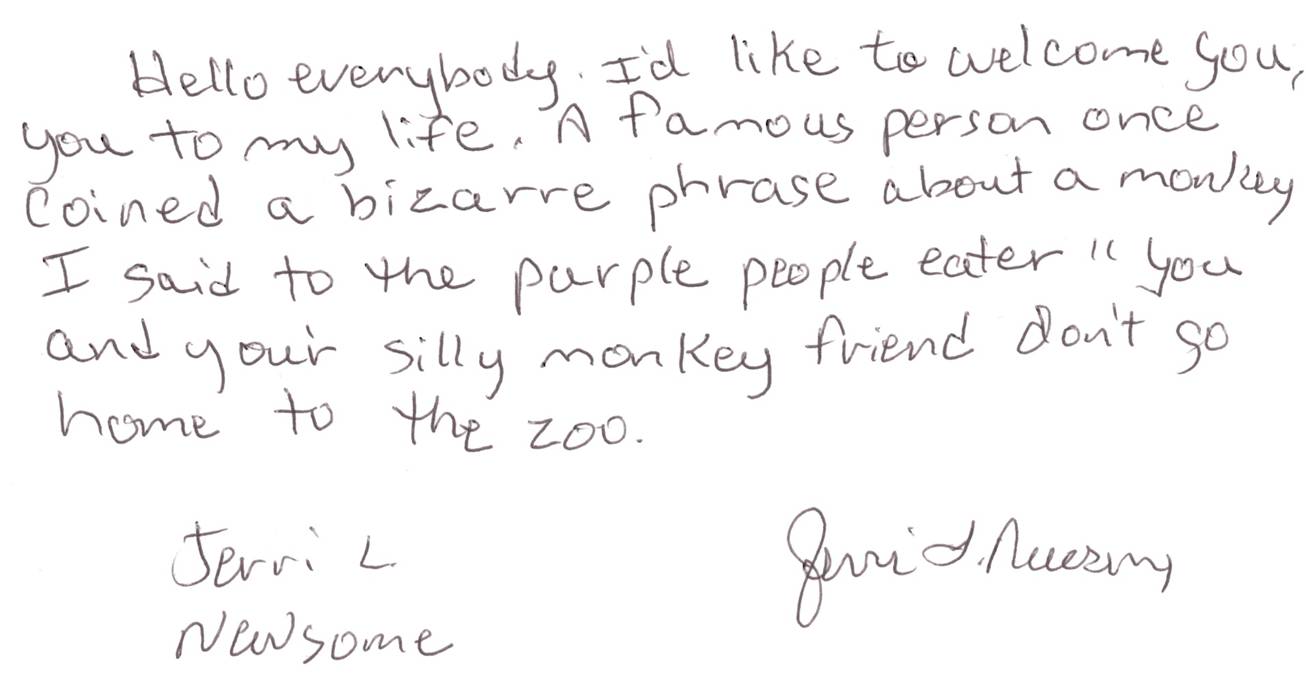 Jerri "Cat" Newsome – Print Handwriting Sample 2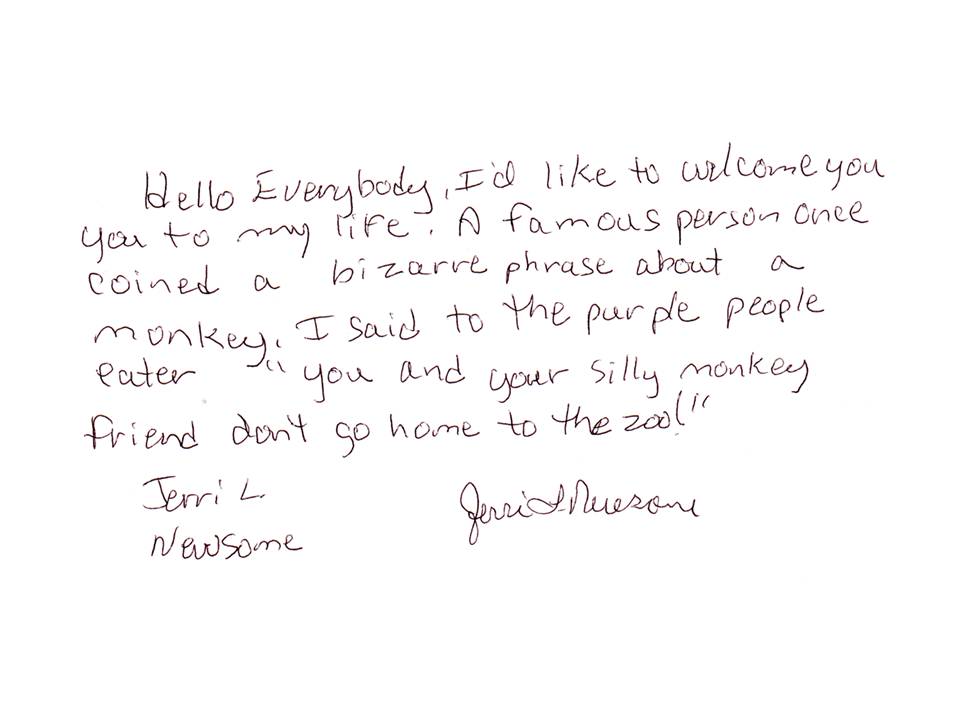 ---
Handwriting Analysis 101 Course

This Month's Special Offer




Brief Description:

This home study course allows you to learn handwriting analysis from your computer via our new membership site or from your own home via the DVD/CD package! Handwriting Analysis 101 — Introduction to the Basic Traits includes the 101 book, five .MOV file streaming seminar clips, a downloadable emotional gauge, and the entire 101 book, read to you via the three-hour Audio Book in Flash and MP3 format.