This article was written by Leslie Horn.
It originally appeared on this website:
http://www.vocativ.com/news/275809/bad-penmanship-an-expert-analysis-of-kanye-wests-handwriting.
On Monday, Kanye West posted a handwritten tracklist for his upcoming album, Swish, calling it "the best album of all time." That's an unsurprisingly bold statement from the "I Am A God" singer, but did the list reveal anything about his seventh studio album? For starters, Kanye fans will finally get the CD-quality version of "Wolves" they've been hoping for, but there is a hell of a lot more to be drawn by simply looking at Kanye's handwriting. Vocativ talked to some handwriting experts to find out what.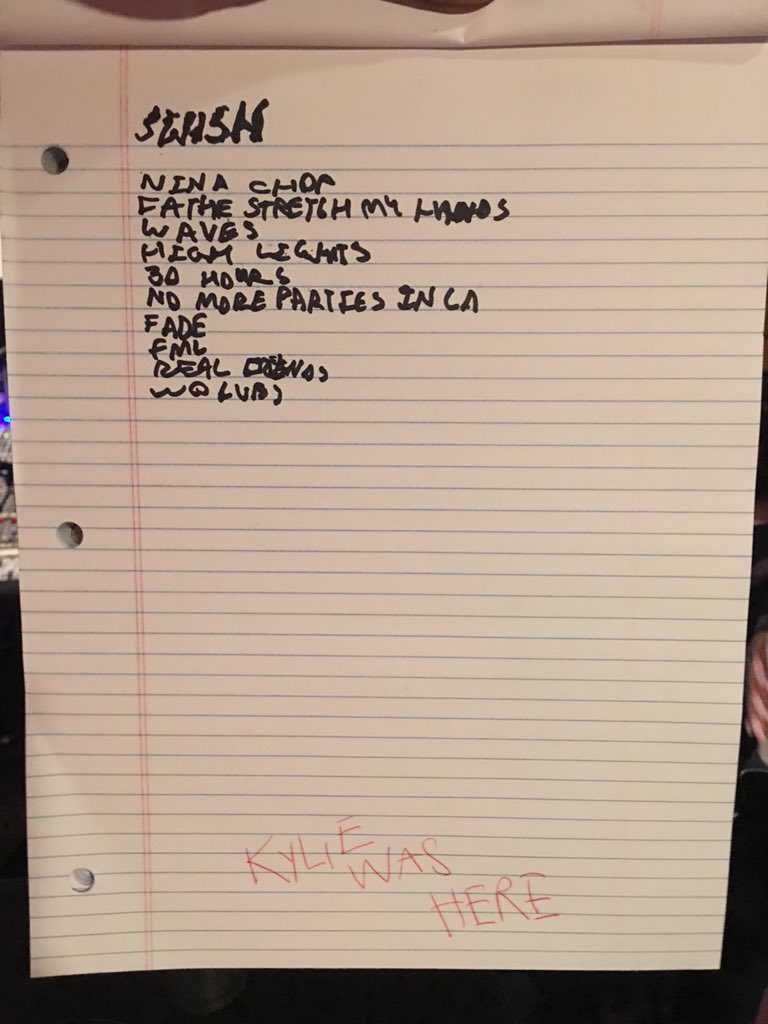 Dr. Marc Seifer is the author of The Definitive Book Of Handwriting Analysis, and he said the very first thing he noticed is the way "Swish" is over-written. "In other words, he wrote the letters out and then went back over much of the title to add more color and thickness to the writing," Seifer told Vocativ. "All of this suggests a bit of an obsessive streak. The tendency to 'overdo' the letters suggests that when it comes to his art, Kayne has no qualms about going over the top, pressing every id button he can."
Although Master of Graphology Sheila Kurtz of Graphology Consulting Group told Vocativ that the tracing of the letters "is probably just a quick and dirty way to add jazz up the word." Realistically, there's probably some truth in both. Kurtz said more broadly speaking that, the list reveals a "complicated personality," and in fact, there's more in his handwriting that reflects that idea. 
A complicated personality may come with conflicting aspects, best exemplified in the messy, almost illegible script that manages to stay within the lines.
"If we look down the pages, as Adam Brand mentions in his graphological analysis, Kayne has indeed written all his words within the lines," Seifer said. "Considering that there is something unbridled about the primordial power of the heavy handed design of the letters, this tendency to "toe the line" is a counterbalance. This is a clear contradictory aspect to his nature. One part of him is  truly 'wild and free' and yet another part of him knows very well how to maintain discipline and curb his impulses in order to succeed."
But finding this one short list to be "fairly banal," Kurtz compared it to Kanye's handwritten lyrics for "Only One," a song he dedicated to his young daughter.
------------ Special Newsletter Reader Offer ------------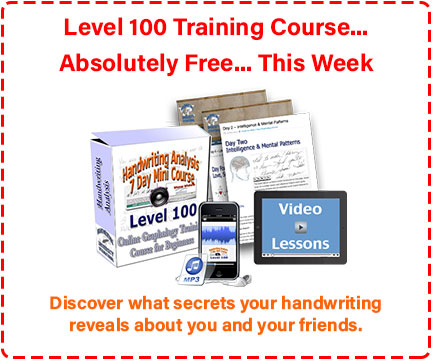 Visit the discount page now.

"The lyrics script is neat, clean, clear, concentrated, every detail attended to, [like the] handwriting of a person, like Thomas Jefferson, who was best in company while dining alone," she observed. "The traits of intuition, practical goals, tenaciousness, and sharp analysis are also evident."
That strict attention to detail made itself evident a few weeks back when Kanye shared "Real Friends," a single off Swish and the first song to come out of his G.O.O.D. Fridays reboot. The first version he released was not up to Kanye standards.
We can take the observations Seifer and Kurtz have made a step further and not-so-wildly speculate. This attention to detail and exacting personality is probably the reason the album, which was originally promised for 2015, isn't out yet. It's probably why it's now named Swish, rather than its original name, So Help Me God, too.
Seifer added, "although there is no signature herein, the capital letter "I" also represents the self. This capital I can be seen in such words as "Nina," "Parties" and "In." This capital I is made in a variety of ways which suggests a versatile self-image. The restriction of this unbridled spirit can be seen in such letters as the overly narrow letter G in the word 'strength.'"
He continued: "This is a fellow who generates great power. He tempers his spontaneity in a variety of ways. The printing alone with segmented letters as seen in the word "Nina" gives Kayne a certain distance from his audience and also suggests some alienation from his parents during his upbringing. However, this is counterbalanced by other sections which are connected such as in the word "real" at the bottom of the tracklist. Kayne understands what it means to be isolated, and he also knows the power of what it means to connect. He is riding an incredible wave of energy and creativity. He has self confidence as seen in the very boldness of the writing and he demands to be his own man."
Of course, it's necessary to take this all with a grain of salt. Kanye's handwriting shows that everything he does is very deliberate. So maybe all these conclusions are just what the "Power" singer wants you to think
He said it had a "slight distortion." The distortion may or may not have been detectable to your ears, but the glitch was extremely evident to the apparent to the ears of the artist, who asked people to delete the old version, and use the one he tweaked ever so slightly.
PLEASE LOGIN and comment below.