Part of the twice weekly live tele-classes for member includes PDF handouts of handwriting samples.  Just login and view the call-in Tele-phone numbers and pin codes for May 2009 webcasts and tele-classes for paid member's of this website.

EVENT: Certification Level Tele-Class #8 Special Section "Hot Seats and Live Verbal Analysis" Class #8 of 10 in the 2009 Certification Tele-class Series hosted by Bart Baggett May 14 th Thursday (member's only)
FORMAT: Simulcast! (Attend via Phone or Webcast — it's your choice)
------------ Special Newsletter Reader Offer ------------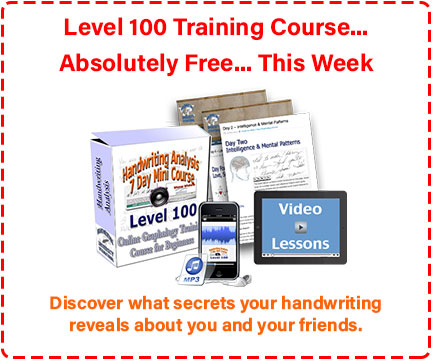 Visit the discount page now.

TO ATTEND THIS EVENT, visit the "Special Events and Live Classes  Member's Only Section" of this website in order to view the call-in telephone number and download the 8page PDF class handout packet which includes high resolution version of the OctoMom's handwriting.  Yes, we will discuss her handwriting and story in detail on the live call.  Naturally, all members can listen to the replay or download the training lesson later, at no extra fee.
DOWNLOAD THE CLASS HANDOUT, after you log-in.

Topics and Traits which will be discussed on the class:
Misc Handwriting Samples including Nadya the OctoMom and many others for you to practice doing live verbal analysis with Bart's coaching. Listen over and over the choice of traits, phrases, metaphors, and stories in a live analysis.