Ever Wondered How Some People Know Everything About You From Your Handwriting? Handwriting Experts in India Achieve Celebrity Status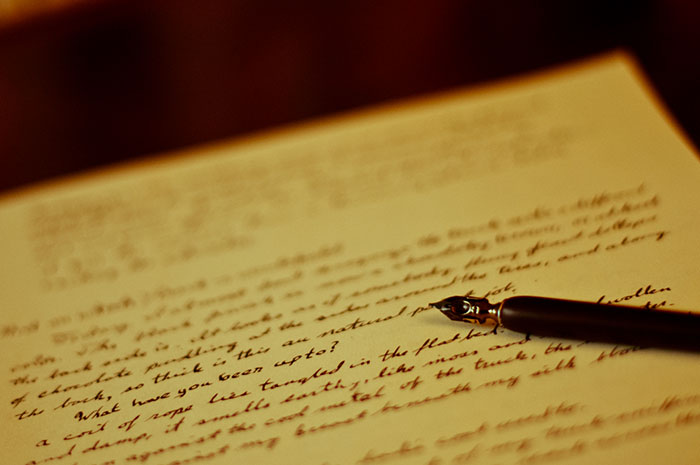 BRYNBENNING
Pradeep Kirpalani, Mentor and Director of the Pune campus for Handwriting University International, has been in the field of graphology for 15 years, and explains, "Graphology studies the slants and strokes of your handwriting. We analyse the physical characteristics and patterns of handwriting purporting to be able to identify the writer, indicating psychological state at the time of writing. It is an X-ray of your subconscious mind."
Grapho-therapy and child development
Grapho-therapy is a remedy given to a person after understanding his personality traits through his handwriting.
"It's a therapeutic process of correcting flaws and making positive changes in a person by assigning right pen strokes for 21 days at least," says Shweta Gupta, a graphologist from Pune.
Being a teacher for 14 years and a graphologist for 9, Gupta's forte is child development. Her mind-developing program through handwriting is a hit among children in Pune. She says, "It is a 25-day program for children from kindergarten till high school. For a layman, it's just a handwriting improvement course but we teach students right pen strokes, which help them improve their concentration and do well in academics. It is also beneficial for overall development of the child."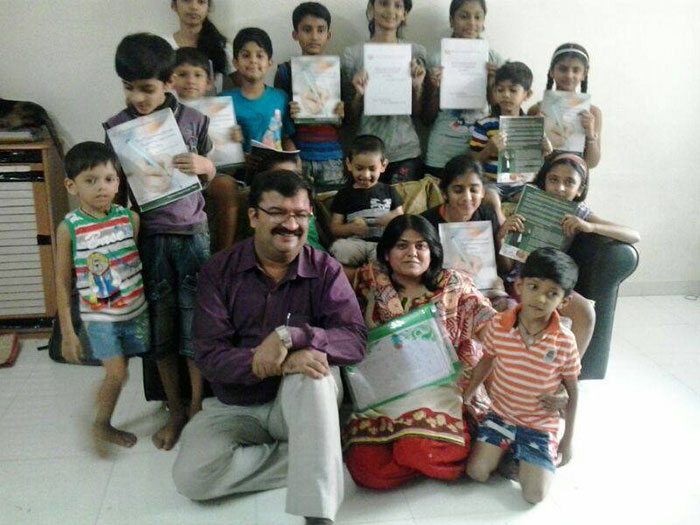 CHILD DEVELOPING
Their mind-developing program has also been adopted by many schools like City Pride school and the Stepping Stone School in Pune.
Manish Pande, another graphologist with more than 15 years of experience in the field, shares, "I have had many cases where the child has gone through abuse, neglect, chronic illness, separation or bereavement. These issues lead to other defining personality characteristics like – sensitivity towards self criticism, traits of temper, lack of concentration, tendency to hide things, stubbornness etc."
Snehal Dave (name changed) one of Pande's patients during her boards was going through severe depression and had become a recluse. Her parents brought her to Manish for therapy and two months of therapy helped her to not only get good grades in her boards but also improved her mental state.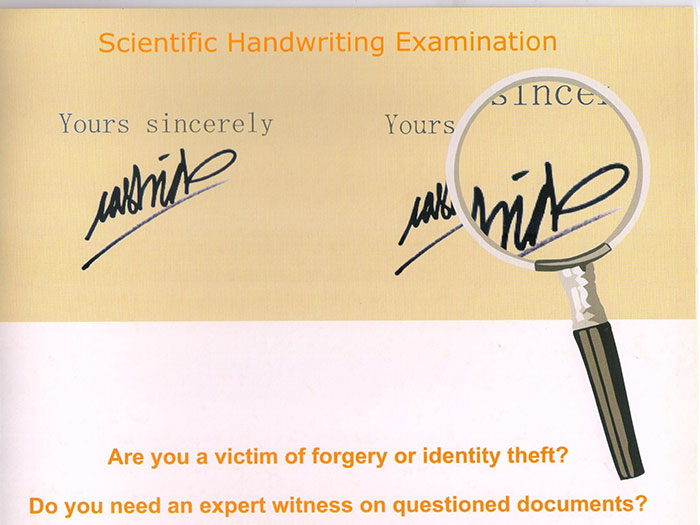 "In therapy we use the person's own handwriting to program their behavior. One simply practices specific handwriting strokes each day designed for them — you work through each day for a specific period of time until it becomes a habit and new neuro-connections are formed in the brain while a new muscular movement is being taught to the hand." Pande explains.
Graphology can be used in understanding yourself, your friends, colleagues and relatives better. It can also be helpful in choosing a life or a business partner. Apart from that it is used in criminology and recruitment.
Graphology for business
With the help of graphologists, it has become a cakewalk for business owners to hire the right employees even before meeting them. Srikant Paranjape, a USA certified graphologist and mentor, first learned the art of graphology to use it for his business. Today, he has trained thousands of students and helps companies in recruiting employees.
He says, "All I need is the applicants handwriting sample. By scanning a person's writing, it is possible to judge his competency, suitability and the intellectual level."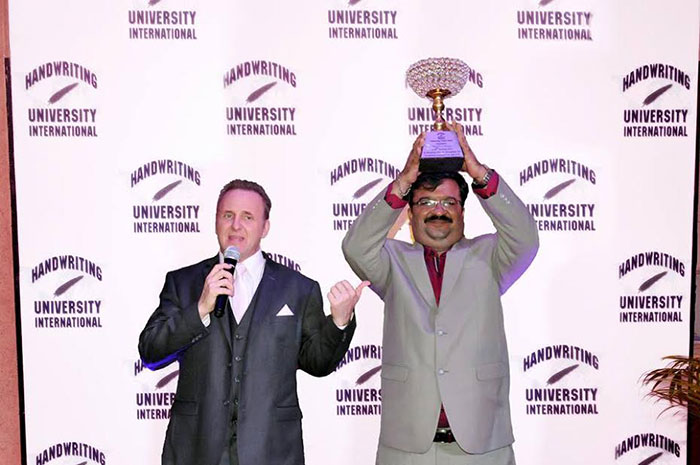 PRADEEP KIRPALANI AND BART BAGGETT (photo above)
He adds," Graphology helps you understand a candidate's psyche rather than just judging him on the face value or resume. This is of utmost importance for companies hiring for a senior level post."
Paranjape has also mastered the art of logo and visiting cards designing for companies based on graphology. According to him, just like how strokes in handwriting can be analyzed similarly lines, drawings and color can be analyzed in the graphic.
He shares, "Logo and visiting cards are like the face of the company. We can analyze how a business is flaring and in what field it is lacking by that. Corrections in the logo and visiting cards have produced immense results for institutions."
Paranjape designs logos and helps multi-billion IT companies like Semantic for their recruiting process.
Rajore, on the other hand, has helped transform people from rags to riches. One of his most profound success stories is of a clothing merchant in Pune. "I was a nobody 10 years back doing a menial salary job and today I have my own garment brand, dealing in retail and wholesale," says 32-year-old Vipul Khaire.
Graphology for health
The accuracy by which a graphologist can predict a physical ailment in your body is astounding. It can even creep out some people. I am the latest example added to their fan list.
22-year-old Prerna Shah met Pande in Mumbai for an analysis four years back.
"He told me my mother will suffer a heart attack in six months and will most likely not make it. I didn't believe it. In exactly six months she passed away due to cardiac arrest," says Prerna in a stoic voice. What is even more shocking is Pande had predicted the exact same date.
Such cases are extremely rare but every graphologist has such mind-boggling examples that they seldom share with others. Prevention is better than cure and graphologists swear by it. According to them, graphologists can detect early signs of mild and grave diseases in handwriting and cure them to an extent with therapy. Gupta shares, "We take handwriting samples of every child who comes to our program, whenever we find any sign of a prospect disease we try to eradicate it on individual bases. After the course we again take the handwriting sample of the child and mostly the therapy works its magic." Gupta has eradicated grave diseases like cancer, asthma, heart, gynaec problems etc.
Kirpalani, who has won the best handwriting analyst in the world 2015 from Bart Bagget's Handwriting University International, took up this science professionally after a touching incident. "My father passed away after a long fight with Parkinson's. When I was learning graphology that is when I read his handwriting samples from the time he was fine till this deadly disease crept in. His earlier writing had shown signs of the disease and eventually it became more prominent." According to him mental diseases like depression, Alzheimer, Parkinson, etc. are prominently seen in a person's handwriting and with early detection and grapho-therapy, it can very much be cured. How we wish Mohammad Ali knew about this.
Graphology in crime
Another interesting field in which handwriting analysis can be used is criminology. Graphology is an imperative aspect of forensics. It is also used to crack cases related to forgery. Pande has a rich experience in cracking such cases. He has not only helped the Maharashtra and Dubai police crack cases, but has also trained them in handwriting analysis. Pande shares the most thrilling case of his life, when he was picked up by the Nasik police and taken to a secluded spot, asked to keep the entire case secretive for a year. He shares, "Few years back a politician had been murdered in Nasik and the case was not solved for two years. My handwriting analysis gave the cops the breakthrough needed for the case and the murderer was arrested."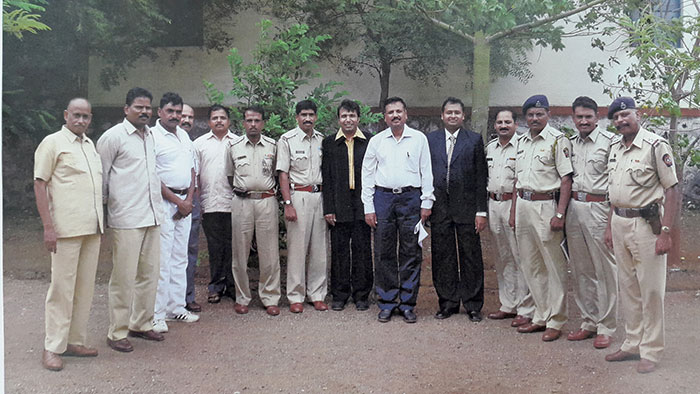 GRAPHOLOGY IN CRIME
According to him, the signature is like DNA – every person's sign is different. Even if it is copied and the common eye cannot spot any differences, it can't fool a trained graphologist's eye. He shows us all the reports lying in his office assigned to him by RBI, central government, judiciary and other government and private organizations. Reminds you of the movie Catch Me If You Can?.
Handwriting analysis has come a long way from being considered a pseudoscience to an impeccable method used in different fields.
As all handwriting analysts opine – it's not a job, it's a passion, an addiction, an art we use to dive in the vast sea of the human psyche and the satisfaction we obtain from it has no value in money. No wonder these graphologists are no less than celebrities in their circle.