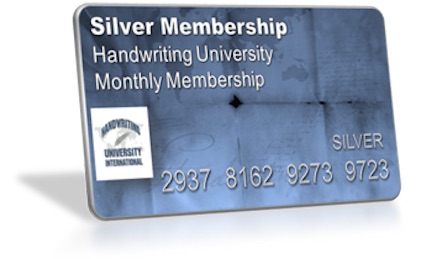 This is a unique tele-class that Handwriting University FACULTY hosts each month – just for Silver and Gold Members. This tele-class will be aimed more towards answering questions that you may have about handwriting analysis and to walk you through analyzing your own handwriting sample. You can also bring up any questions you may have about our home study course. Enjoy the replay of last month's class with Bart Baggett. If you are not a paying member, join now and upload your handwriting before the live class which is always the last Monday of each month.
Join now for just $7 (Regular price $17)
Video Class Replay Information:
Event: Class 82 – Replay

Host: Bart Baggett
Click play on the video below to view the replay of the class with samples.
You can go full screen using the lower right corner button.
Key Traits Covered:
First handwriting sample is a spotted T-bar, analyzed as sarcasm, domineering & talkative.
Second handwriting sample of US Vice President Mike Pence, analyzed as fluidity, ego & conservative.
Third handwriting sample of Alicea w/c analyzed as very persistent, self esteem, stinger, more protective, temperament, slant for social aptitude. Doc Grayson's analyzed the "A" cursive in Alicea that looks like a star shape qualify as an artist.
Fourth handwriting sample of Julie, analyzed as an aggressive, sensitive to criticism, the t-bar found in this handwriting is a perfect example of sarcasm, procrastination, another indication of temper, stubbornness, the strokes found out resentment, angry, irritation, defiance, self-esteem and secretive.
Finally the handwriting sample, analyzed as impulsive, developed a defense mechanism of being cautious, the fluidity found on F, the energy level is w/o question. On the other letters w/c are T & H also found as fluidity in w/c could be a dynamic sales person. While the open circles also analyze as very talkative. The primary trait "P" as persistence and lastly the slant "t" pointing downward qualifies as dominant quality.
Grapho Therapy can help most of these trait when you work with a Certified Grapho-therapist. You can hire one from this site and get your own compatibility report for under $100 bucks.
https://handwritinganalysis.org/
------------ Special Newsletter Reader Offer ------------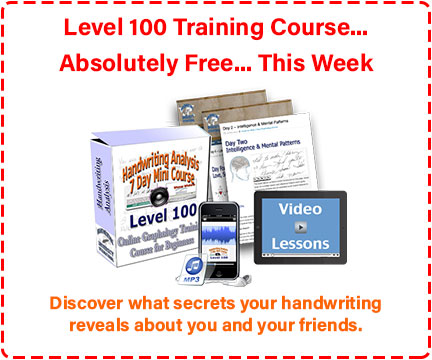 Visit the discount page now.
Sample Gallery:
---
---
Upload a handwriting sample here (jpeg, gif, or png).
---
You must be registered and logged in to upload images.
---
Ever Thought of Making Money At This Skill? Full or Part Time.
Did you miss the webinar about How to Earn Money doing handwriting analysis? Play Webinar Now.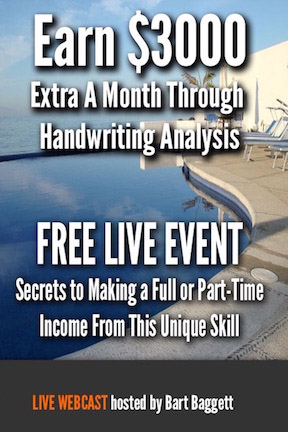 Bart Baggett is now hosting marketing classes for speakers, handwriting analysts, and business consultants through his two times a month "Marketing Mastermind" program.
http://bartbaggett.com/marketingmastermind/how-to-join/
Contact Us at: (310) 684-3489 ext. 2
---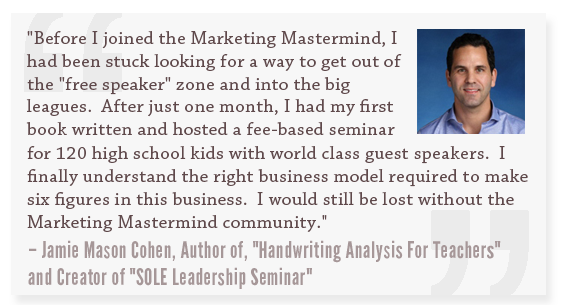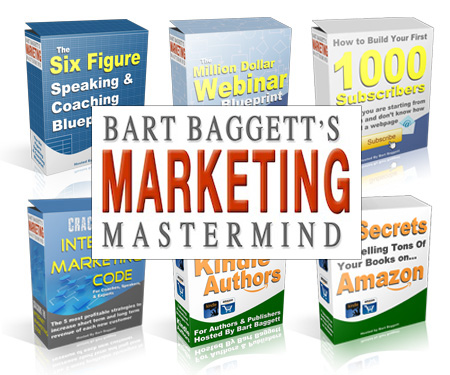 For any question or to order by phone call our office at…
(310) 684-3489 ext. 2
Office Hours Monday – Friday 9am – 6pm.
After Hours Weekend Emergency (310) 684-3489
------------ Special Newsletter Reader Offer ------------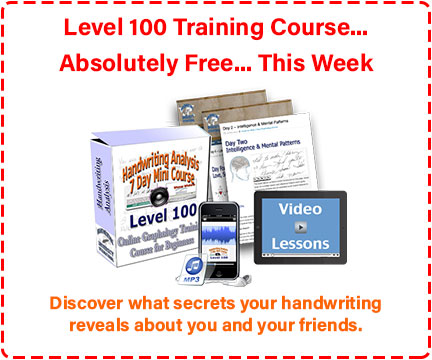 Visit the discount page now.