Deep Dive into the Hot Seat Sample: RIGG.
On Thursday… we went into a dive deep into the certification level skill and did live "hot seats" where we analyzed real people from the certification level course.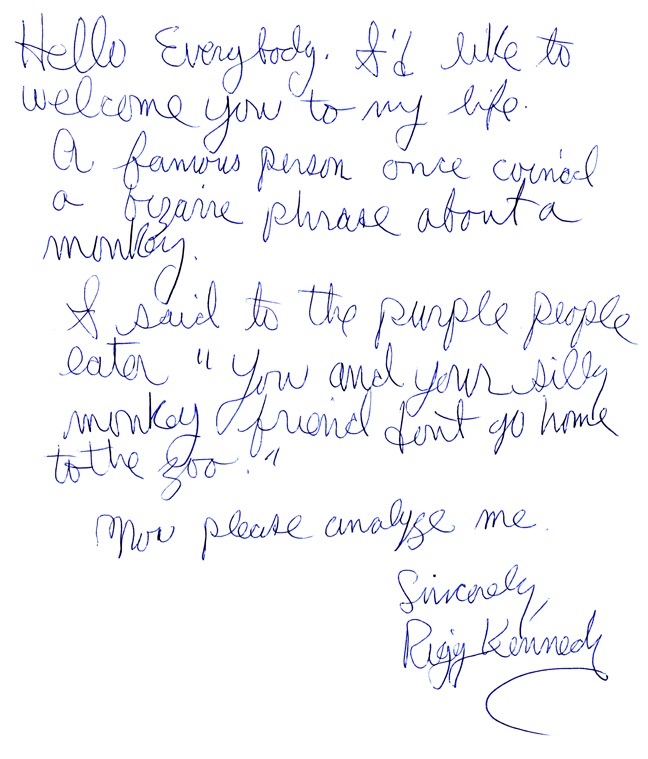 Our faculty invites you and all other graduates and students enrolled in our certification course to attend this coming Community Class on zoom.
The Next live class starts at 8 am PST on Thursday November 18th.
That is 8:30 pm India Time.
Go here to register for this class zoom video class. Limited to the first 100 people.
https://bartbaggett.as.me/handwriting-university-community-class
Step 6. Review the HOT SEAT section inside the Certification Level Course online and be ready to discuss any of the samples shown on the videos recording in live seminars. https://empressepublishing.teachable.com/courses/87135/lectures/2126527
Join our private HU student only FACEBOOK Group (only for enrolled certification level students).