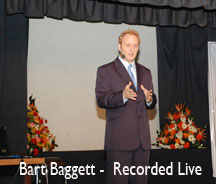 Have you ever had "nothing nice to say about someone", but you are expected to give an analysis of their handwriting, anyway? Urgh… how do you say something nice?
I just discovered 12 hours of a 2007 seminar which has been sitting on the hard-drive and not even for sale. This topic was buried inside and today, you can download it, as my gift.  Scroll down to watch the video of a different lecture on the same topic. If you are looking for some great informative audio lecture, this is a gold mine.
Our live seminars are packed with 2-3 days of personal growth, handwriting analysis, and NLP. Until you've attended a live event, you will probably have a bit of confusion… I hope this lecture helps improve your accuracy when analyzing handwriting.
So,  I picked one of my favorite lectures and it is now downloadable, as a gift to you, today. "How to Use Metaphors & Stories To Describe Negative Traits" Today, I found a very special recording about the concept of analyzing handwriting using metaphors and stories… instead of just the boring words with no flashy stories.  You can download this 34 minute MP3 lecture here, as a free gift.
Follow along as I explain how I effectively describe personality traits using metaphors and stories in a fun and meaningful way.
"Describing Personality Traits Using Metaphors" by Bart Baggett
One thing many handwriting experts neglect to learn is how to tell someone else that they have a negative personality trait in a way that person can understand and relate to. Would you tell your best friend he has low self-esteem? How about a fear of success? Probably not so directly and it's not the best way to keep friends or make new ones. First, download this 35 minute MP3, recorded at the 2007 Conference below.
---
| | |
| --- | --- |
| Scroll Down to View Video | Free Metaphors Lecture MP3: Click here (or Right click and Select Save As to Download the MP3). This file will be at this link for just one week, download it today. Total Cost $0. (Free). |
---
This above MP3 covers the following topics:
A 75 year old woman chases down a woman on a bicycle wearing a Handwriting University sweatshirt.
Why stories are the most effective teaching tool.
Why Jesus's teachings stick with us.
Controversy sells.
How to be the most famous handwriting expert in your home town.
What does a metaphor really mean?
Sensitive to criticism metaphor.
Loop in the d.
"Best foot forward."
Compliments Vs. Metaphors.
"Change your pants ."
" Sock drawer is organized."
When metaphors simply don't land as true.
Art of the metaphor versus the science of psychology.
Using movies to create better metaphors.
S.A.G. actress demonstrates through directions.
Look in the mirror and find the imperfections.
Painting pictures with words.
How to tell a crazy person, he is crazy.
How to tell a liar, he is a liar.
How to tell a reticent person he doesn't give information away.
Why listening to repetition is a key to mastery.
When women will deny metaphors which she doesn't not agree with.
Why clients want to argue and how to avoid it.
Group exercise:  Write your best metaphors using a chart.
Sensitive to criticism, fear of success, low self-esteem.
Here are a few examples of common negative personality traits that are difficult to put across in a direct manner. Instead of telling your mother she is argumentative… you'd be better off suggesting she'd argue with a telephone pole. This way you'll get a laugh while still making your point about the trait you see in her handwriting. See if you can think of metaphors for the negative personality traits below, then read the ones we've come up with.
Each card of the grapho-deck gives you the stroke, the corresponding personality trait and a description of the behavior… sometimes even clues to a metaphor.
It's a good idea to come up with several of your own metaphors for each of the basic strokes when discussing personality traits….It can only help you become a better handwriting analyst.
Try to match these metaphors to the personality traits above…
"You hold your emotions in, but often one word can spark an emotional blow up." "You like to keep projects going and feel a sense of loss when a project is over." "You run out to the curb with the garbage…right as the trash truck pulls up in the morning." "If someone were to ask you your age…you might not tell them." "You can't help but honk or yell at an ignorant driver who cut you off in traffic." "You leave important tasks to the last minute and barely get them done on time." "Do you have a collection of unfinished projects in your garage or on your desk?" "If I told you something in confidence…I could count on you to keep it to yourself and not tell everyone what I said."
Student Comments
Student Reviews
"I am very happy that I made this investment. I look forward to continuing my education with Handwriting University. The experience has been great, and enrolling in this program has been one of the smartest things I have ever done." – Brenda Boelhower Student, Dayton, NJ
"My Handwriting Analysis Course has had the biggest impact on my life… it was the start of a life transformation. My self-esteem, confidence, creativity, and speed of learning have been dramatically strengthened. The results were quick and permanent. Oh, thank you so much for sharing this information. I recommend it to people everywhere I go!" – Lisa Marie Allen-Bitner
Contact Us
Bart Baggett, Author and Lead Trainer HandwritingUniversity.com 1-800-398-2278 admin @ myhandwriting.com See our entire catalog of home study courses: http://www.myhandwriting.com/order/catalog.html