Terrorist Zacarias Moussaoui's appeal of life sentence denied, according to CNN.com.
Read full CNN story here.
Readers might remember Bart Baggett analyzing the terrorist's handwriting on the  Banfield and Combs show on the United States Court TV Tv network (now no longer broadcasting.)  If you want to see the writing of a terrorist, you might want to re-visit this TV interview and newsletter edition from 2006.  Handwriting analysts might find Baggett's comments on a "head injury" especially interesting.
http://www.e-onlinepublishing.com/handwritingnewsletters/issue/courttv/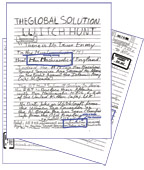 View the full interview online here:

http://www.e-onlinepublishing.com/handwritingnewsletters/issue/courttv/
Washington (CNN) — A federal appeals court on Monday affirmed the conviction and life sentence for convicted terrorist and 9/11 co-conspirator Zacarias Moussaoui.
Moussaoui had agreed to plead guilty in 2005 to six criminal conspiracy charges arising from the al Qaeda terror plot to use commercial aircraft to strike key U.S. targets on September 11, 2001, in the worst domestic terror attack in American history.
------------ Special Newsletter Reader Offer ------------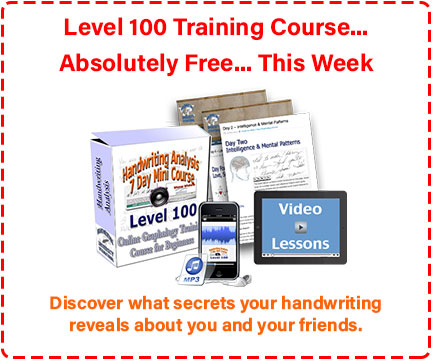 Visit the discount page now.

A three-judge panel of the U.S. Court of Appeals for the 4th Circuit concluded Moussaoui's trial was fair, despite the defendant representing himself against the advice of the trial judge and his own lawyers. The judges said a life sentence imposed by the jury was appropriate.
"Moussaoui, having pled guilty, has waived all nonjurisdictional errors leading up to his conviction except those affecting the adequacy of his pleas," the panel said.
Moussaoui has been held by the government since August 2001, and was the first person charged in the United States in connection with the 9/11 attacks. He was indicted in December 2001, accused of being part of a broader terror conspiracy in the months leading up to 9/11. Several other accused top al Qaeda officials — including alleged 9/11 mastermind Khalid Sheikh Mohammed — are awaiting transfer into federal custody
Login and leave comments below.