You are now subscribed to Handwriting University's Weekly Newsletters. Check your junk folder now and whitelist all emails from [email protected]
Wait, one more step to go…
Just one more step to go before get started on the dozens of articles and learning tools here.
All of our articles some of our "student" content is on this domain. But, most of our "premium" content is one a different site with a different login username and password. We suggest taking a moment to create an account here, so you can access the Level 100 course. This is the first handwriting analysis course in our 5-Part Certification Program. And, it's free.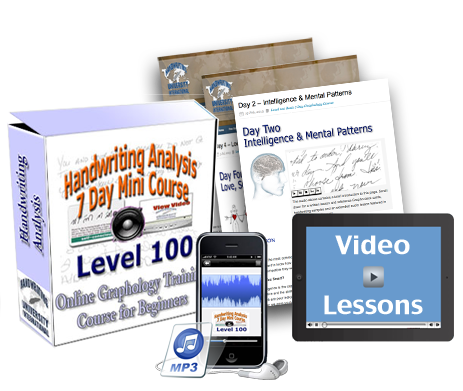 Finally, if you want to leave comments, there is one more step. You will want to create a Username/Password for this site (HandwritingUniversity.com) so that you can gain access to this website and all the secret "members only articles" inside.
Now that you are subscribed to our newsletter, you must take one more quick action to become a free basic member of this Handwriting University Membership Site. It's quick and free.
1. Choose a user name and password, by clicking here,
You can return to this site and access "subscriber" areas, take the Level 100 course, and post comments…which are off-limits to people who are not registered..
Visit this page to create your own unique user name and password for the BASIC MEMBERSHIP LEVEL.
2. Look in your email box right now and confirm you have received your first issue. Many internet providers put all first issue newsletters into the "bulk mail" folder, so white list the newsletter and any email from
handwritinguniversityindia @ gmail.com
support @ handwritinguniversity.com
BART BAGGETT